Après deux ans quasiment sans contenus sur Overwatch, les nouveautés sont enfin de retour ! Grâce à la Bêta d'Overwatch 2, nous allons pouvoir mettre les mains sur les changements qui seront apportés au jeu.
Après la passion, la désillusion
Comme je l'écrivais récemment, Overwatch m'a longtemps passionné. J'y ai passé de longues heures dans les différents modes de jeux et j'ai cru que j'y resterais toujours aussi attaché. 
Cependant, les choses ne se sont pas passées ainsi. Au fur et à mesure que le temps passait, j'ai eu plus de mal à m'y intéresser. En effet, le jeu changeait trop peu et les nouveautés qui y étaient liés trop rares.
D'autant que de multiples problèmes ont fortement impacté ma hype. D'abord au niveau de l'e-sport, avec, par exemple, le faible nombre de joueurs européens présents en Overwatch League malgré leur niveau. Ou bien les grosses lacunes du Path to Pro. Mais c'est surtout l'absence d'informations et de nouveautés, couplée aux scandales en interne qui ont failli totalement me faire décrocher de la licence.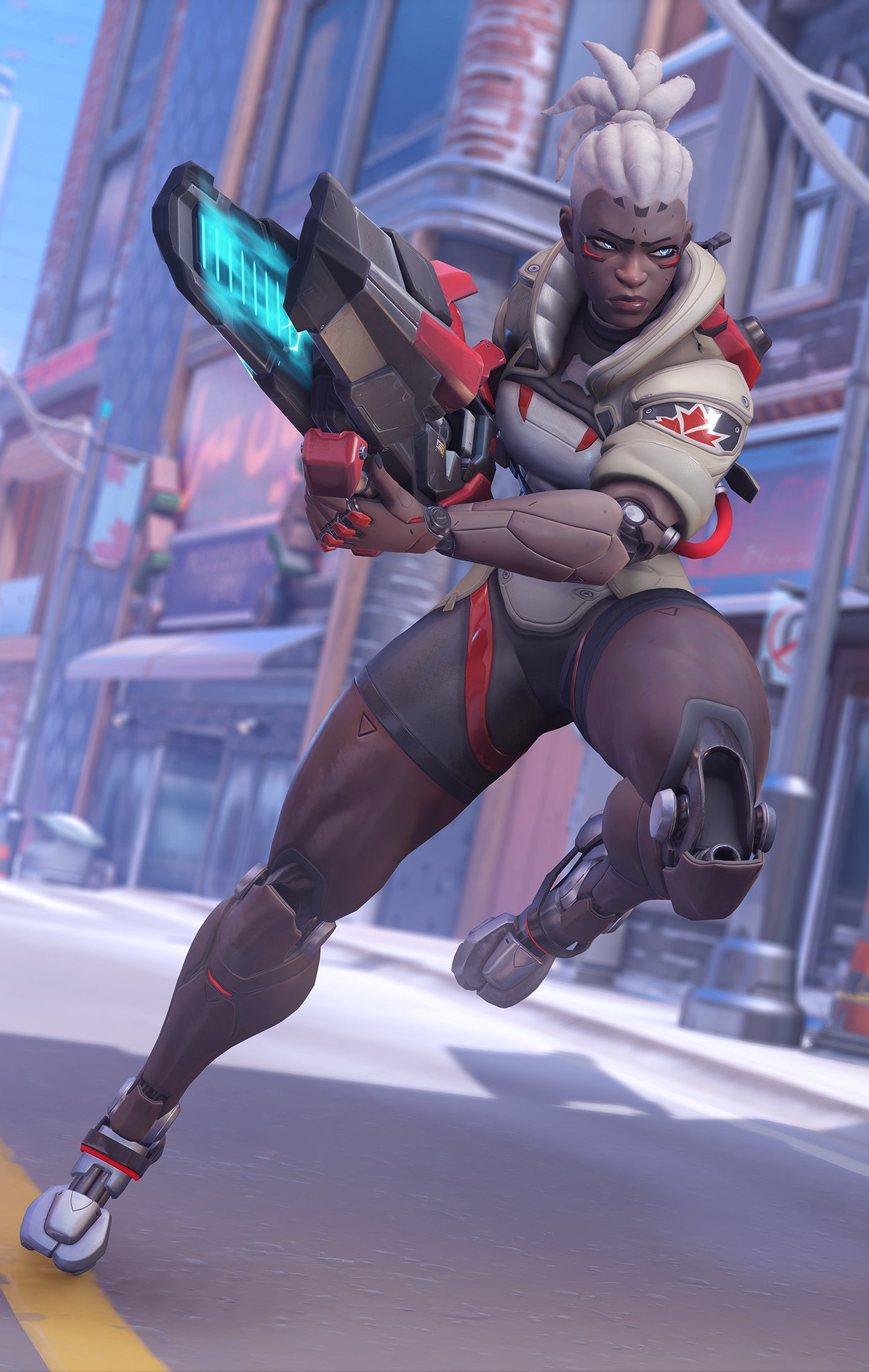 Le retour de la communication sur Overwatch 2
Alors que la
communication de Blizzard sur OW2
et sur les autres licences était quasiment
au point mort
, l'annonce du potentiel
rachat par Microsoft
a fait brusquement bouger les lignes. Au départ dubitatif, j'ai fini par retrouver petit à petit ce plaisir de suivre les nouveautés sur le jeu et surtout sur ce qui sera son futur. 
Bobby, tell everyone about the random projects for OW1 you all would shove on us, the team would do OT for only them to get cancelled and for months of OW2 dev to have been lost. Or how almost entire teams are turning over and citing you as the reason. Don't be shy. https://t.co/3ksVMMaCwf

— Tracy Kennedy (@RiotLavaliere) January 19, 2022
Le potentiel problème Bobby Kotick
Si nous ne saurons probablement jamais la véritable raison des délais qui ont miné la confiance des joueurs, plusieurs voix se sont élevées accusant le CEO d'Activision Blizzard :  Bobby Kotick, d'en être la cause. Ces délais auraient permis de rendre plus facile le rachat du studio en baissant (ou en n'augmentant pas) son prix avec les nouvelles sorties. Entre autres, ces accusations ont été portées par Tracy Kennedy qui a travaillé sur Overwatch.
Une nouvelle stratégie pour Overwatch
Mais quelles que soient les raisons ayant mené au silence du studio, c'est aujourd'hui une toute autre stratégie qui a été prise. Effectivement, les news se suivent et amènent toutes des informations importantes. Les « Developer Update » / messages des développeurs sont de retour. Et ce, malgré le départ de Jeff Kaplan qui en était l'image. Et comble du plaisir, elles contiennent de bonnes nouvelles pour les joueurs de tout niveau. Si on savait que l'Overwatch League 2022 se passerait sur OW2, l'annonce d'un accès à la Bêta du jeu le 26 avril a été une grande nouvelle pour les fans. 
Si Blizzard continue sur ce chemin, on est peut être enfin devant un retour triomphant de la franchise. Et dans tous les cas, le jeu devrait retrouver de sa superbe. 
Tout est à présent entre les mains des développeurs et surtout de ceux qui sont aux manettes. Il ne nous reste donc plus qu'à croiser les doigts pour la suite !
Quoi qu'il arrive, on se retrouve bientôt pour de nouveaux articles sur amegeek.fr ! Au programme bientôt :