Overwatch League Saison 2
Philadelphia Fusion vs London Spitfire
2 -3
Ce match, peut se caractériser en deux mots : erreurs et lenteur.
On sent que les London Spitfire ne maîtrisent pas du tout la goat et n'arrivent à se rattraper sur les deux dernières cartes que grâce aux nombreuses erreurs des Washington Justice. Busan suffit à résumer le match : des teamfight interminables, avec peu de kills de la part de Washington, mais qui suffisent à faire fuir les Spitfire. Sur Numbani c'est pareil et les Justice gagnent 2-0 à la mi-temps. Sansam mange énormément des gravitons de Profit, et quand ce n'est pas lui, c'est la Brigitte d'Ado qui s'occupe de le shieldbash. Les trois prochaines maps sont gagnées par Londres malgré l'opposition des Justice. 
Players of the match : Gido Sansam, Hyanu / Fury, Bdosin, Nus
Philadelphia Fusion vs Florida Mayhem
1 – 2
Boombox est absent pour maladie du côté de Philadelphia et est remplacé par le main heal Elk qui a fait tout son possible en dehors de sa zone de confort. Les Florida sont méconnaissables et jouent au dessus de ce qu'on avait pu voir dans leur match précédent, tandis que les Fusion ne semblent pas être dans le match.
Le Carpe show n'a pas eu lieu pour les Fusion et Mayhem l'emporte dans un duel serré et assez intense entre les deux équipes, malgré des compositions goats très décevantes.
Players of the match :  Neptuno, Carpe /Tviq, Bqb
Guangzhou Charge vs Dallas Fuel
4 – 0
Rio,  Eileen et Happy très en forme dès le début de la rencontre, tandis que les Fuel semblent vraiment en deçà du niveau qu'on aurait pu attendre de leur part. Rck sur sa Sombra et sa D.Va semble être un des seuls à réussir à offrir une réelle résistance aux Charge. C'est sur un clutch du Reinhardt de Rio que la seconde map revient à l'avantage des Guangzhou Charge.
Dallas tente une stratégie Bastion Symmetra sur Anubis qui rate totalement et permet une capture très rapide des deux points aux Charge. Et sur une belle défense, Dallas perd la carte et la partie. Dernière carte et c'est un Hotba de qualité, aidé de toute son équipe, qui arrive à faire perdre énormément de temps à l'équipe de Dallas, pour finir avec une bombe clutch de sa D.Va a offrir le 4-0 aux Guangzhou Charge sur ce qui a surement été le plus beau match à regarder de cette soirée.
Players of the match : Rio, Eileen, Hotba et Happy / Rck, aKm et Oge
Seoul Dynasty vs Chengdu Hunters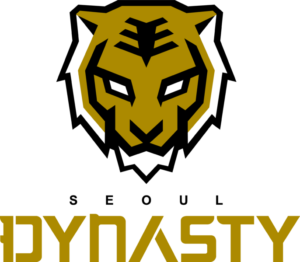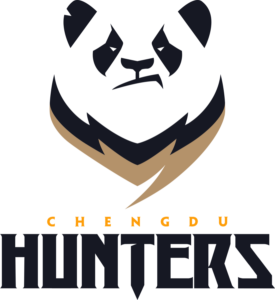 4-0
La première map commence bien pour les Hunters avec la prise du premier point, mais c'est avec une graviton de Lateyoung mangée par Michelle que les Dynasty reviennent en contrôle. Petit à petit, Seoul prend l'ascendant sur les Chengdu Hunuters et ne semblent plus pouvoir le perdre. Ameng sur son Bouldozer fait beaucoup de dégâts, mais ce ne sera pas suffisant pour prendre Hollywood qui tombe assez facilement pour Seoul. Les Hunters tentent autre chose que de la goat, mais ne s'en sortent pas, tandis que Seoul avance inexorablement vers la victoire.
Colonie Lunaire : Bastion + Torbjorn pour Chengdu contre goat symmetra pour Seoul. La composition des chinois aurait pu tenir le premier point 'ils n'avaient pas fait une C9.
Pour s'octroyer la victoire, les Dynasty l'ont bien compris, il faut maîtriser Ameng sur son Bouldozer. Ils n'hésitent pas à le solo graviton pour être sûr qu'ils pourront le tuer rapidement. C'est ainsi sur une dernière carte assez serrée que les Dynasty remportent la victoire !
Players of the match : Fleta, Michelle, Fissure / Kyo, Jinmu, Ameng
Plus de lecture : 
Si vous souhaitez me soutenir, vous pouvez passer sur Utip avec le lien suivant. Toute aide est bonne à prendre, et merci à tous ceux qui le feront !