Overwatch League Saison 2
Houston Outlaws vs Boston Uprising
3 -2
Les deux équipes avaient perdues leur premier match, et pouvaient espérer ici prendre l'ascendant. Pour commencer, les Outlaws ont pris Népal assez facilement. Sur Hollywood, malgré un travail considérable de Muma, ce sont les Uprising qui reviennent au score. On part sur l'Usine Volskaya où l'opposition Fusions Muma a été très belle. Cependant malgré un affrontement très disputé, ce sont les Uprising qui réussissent à prendre la carte. Avec une victoire sur Dorado grâce à la Sombra de Danteh, ce sera sur Ilios que tout se décidera. Chacune des deux équipes réussit à gagner un point dans un match très serré, mais sur le dernier side, ce sont les Uprising qui réussissent à prendre la victoire.
Players of the match : Muma Danteh / Note Fusions
Philadelphia Fusion vs Atlanta Reign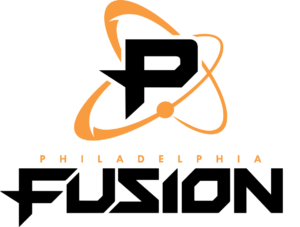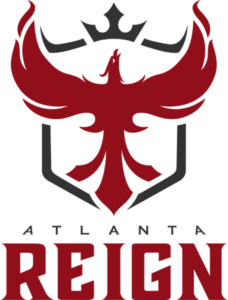 3 -2
Let's go dude ! Pour moi ça sera Poko contre Dafran avec une préférence pour notre joueur français !
Si ce match prouve une chose, c'est que l'écart entre anciennes et nouvelles équipes n'a pas lieu d'être. Fusion et Reign sont au coude à coude sur Nepal. Le deuxième side a été particulièrement serré et plaisant à regarder avec des prises et reprises simultanées du point jusqu'au 99-99 et la prise finale de Fusion. C'est cependant Atlanta qui marque le premier point en prenant le 3e side. POKO BOMB ! Ce cri a retenti a de nombreuses reprises sur King's Row qui voit la victoire des Philadelphia Fusion. C'est tellement serré ! Les kills s'enchaînent et les teamfight se succèdent et ne se ressemblent jamais pour les deux équipes. 4-5 sur Volskaya, c'est juste dingue à quel point les deux équipes sont au coude à coude. On part enfin sur Dorado et les Fusion doivent gagner s'ils ne veulent pas perdre le match. C'est chose faite, avec assez d'aisance pour se mettre en confiance pour la dernière carte de ce match à rebondissements ! Un side partout, Philadelphia Fusion et Atlanta Reign sont chacun si proches de la victoire. Dafran sur son Torbjorn n'arrivera pas à faire suffisamment la différence et devra switch sur Tracer pour une dernière map extrêmement close qui tombera sous le joug de Philadelphia, entre autre grâce à des clutch de Sado sur son Winston.
Players of the match : Carpe, Poko Neptuno / Masaa, Dafran, Popko
San Francisco Shock vs Los Angeles Gladiator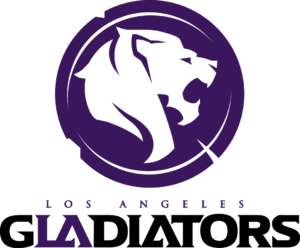 2 -3
Sur le Phare d'Ilios, c'est un 100-0 qui est infligé aux Gladiators par des Shock en forme. Los Angeles se réveille rapidement sur Ruines et l'emportent dans un side extrêmement serré. Enfin sur Puit dans un nouveau combat très serré, ce sont les San Francisco Shock qui ont montré le meilleur jeu d'équipe, et qui remportent ainsi la map. On retourne à 1 partout sur Hollywood grâce à la défense très agressive des Los Angeles Gladiators. 
On retourne de la pause et on retrouve un Faucheur de la part de Surefour qui leur permet de finir rapidement leur premier side d'attaque sur Colonie lunaire Horizon. Les Shock enchaînent et sur la dernière attaque des Gladiators tentent une stratégie Bastion, Ange et Chacal qui n'est pas loin de fonctionner, mais qui sera dépassée par la goat des LAG qui prennent l'avantage. Sur Rialto on a pu voir une très légère supériorité des San Francisco Shock qui se confirme avec la prise de la carte.
Tout se jouera donc une nouvelle fois ce soir sur la cinquième carte qui sera Busan ce soir. Et c'est décidément la soirée des matchs serrés, et sur de beaux plays de la Fatale de Striker, on part sur le troisième point et dernier point de Busan. Ce sera cependant la goat des Los Angeles Gladiators et les beaux plays de Surefour qui offriront la victoire aux Gladiators à l'issue de ce match très disputé !
Players of the match : Choihyobin, Moth, Architect / Roar, Biggoose, Void
Shanghai Dragons vs Hangzhou Spark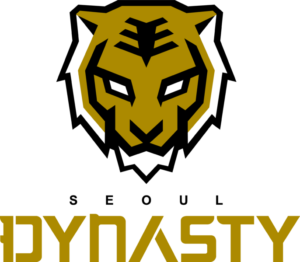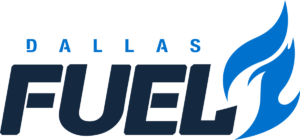 1 – 3
#BurnBlue ! Après un premier match difficile, les Fuel auront fort à faire face aux Dynasty. aKm joue une très belle Sombra mais en face l'Ana de Ryujehong lui donne bien du mal grâce à des sleeps de qualité et une vision de jeu parfaite. Malgré tout ce sont les Fuel qui prennent l'avantage sur Busan !
Mais ce aKm ! Sur le dernier point d'Hollywood, il est extraordinaire sur sa Zarya. Très bien soutenu par l'Ana de Zachareee il pousse les Dynasty jusqu'aux prolongations. Du côté de Seoul c'est Ryujehong et Fissure qui changent tout et arrivent à donner du mal au Fuel. C'est cependant la Fatale de aKm qui offre le second point à Dallas !
Balle de match pour les Fuel sur l'Usine Volskaya, mais on remplace aKm par un Effect qui fait des erreurs qui ne pardonnent pas, notamment sur ses ultimate qui se font presque tous avaler par la D.Va de Michelle. Rck, par contre, fait de très belles bombes qui ont réussis à sauver plusieurs fois la mise pour les DF, mais ça reste insuffisant et la map tombe sous l'escarcelle de Seoul !
C'est sur la superbe défense de Dallas Fuel que le match est décidé. Toute l'équipe des Fuel maîtrise son sujet et son adversaire et c'est donc logiquement que le dernier match de la semaine se solde par la victoire des Dallas Fuel !
Players of the match : aKm, Closer, Rck / Fissure, Ryujehong, Jecse
Plus de lecture :
Si vous souhaitez me soutenir, vous pouvez passer sur Utip avec le lien suivant. Toute aide est bonne à prendre, et merci à tous ceux qui le feront !